6 Ways to Save Money on Your Mortgage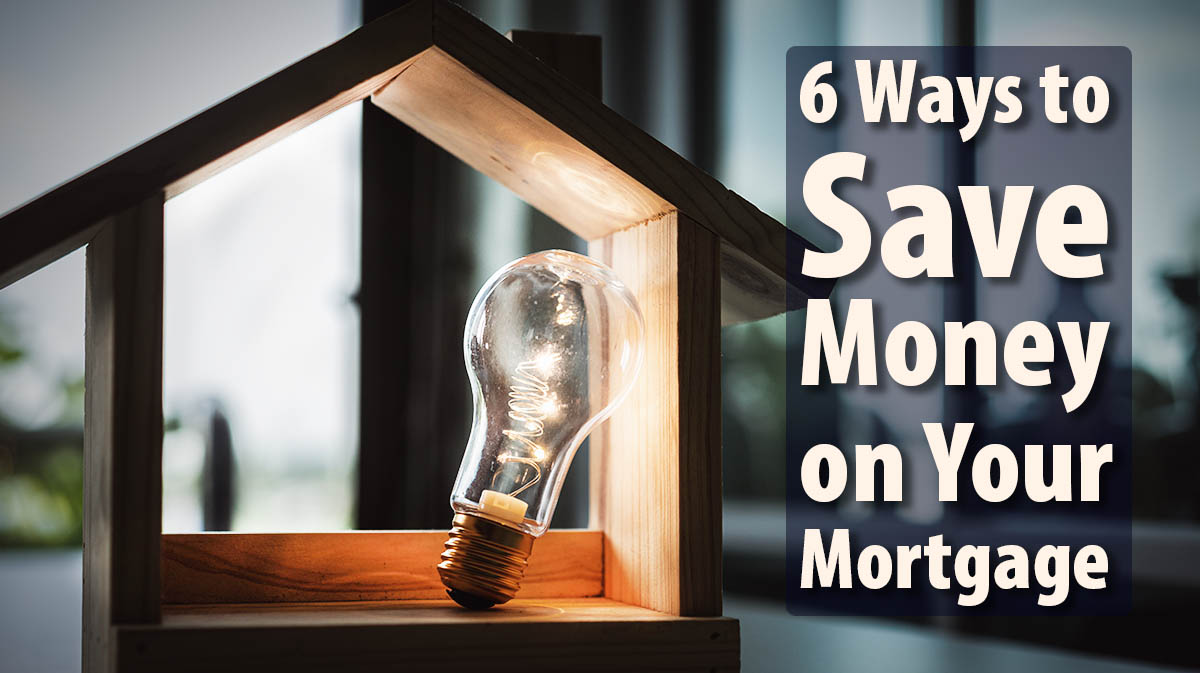 Being strategic can help you save money on your mortgage. Buying a home is the largest investment that most Americans make in their lifetime. Your mortgage will potentially be a part of your financial plan for the next 30 years.
Understanding how to get the best deal on your home loan and knowing the money saving options available to you is key to making smart financial moves.
Take some or all of these 6 steps to save money on your mortgage:
1. Build Your Credit Score Before Applying
You can save money on your mortgage by raising your credit score before you apply for a home loan. A minimum 620 credit score is needed to qualify for a conventional mortgage. However, if your credit score is at or above 740, you will have access to the best rate pricing on the market for your mortgage.
Mortgage rates are calculated by a number of financial factors that determine the potential risk an investor takes during the loan term. Having an excellent credit history and score allows you to access a better interest rate on your loan. Your responsible use of credit allows you to save money on your mortgage by showing that you are likely at less risk of default on the loan.
Read more about how your credit is calculated and ways to improve your credit in one of our previous articles.
2. Drop the Mortgage Insurance
Private mortgage insurance (PMI) is required on conventional mortgage loans that have a loan to value ratio higher than 80%. Mortgage insurance premiums (MIP) are required on most government backed mortgages for the life of the loan term. Mortgage insurance protects the lender in the event of a loan default. For this reason, mortgage insurance is required on loans that are considered at higher risk of default.
Dropping the cost of mortgage insurance is a great way to save money on your mortgage. When mortgage insurance is tied to your loan, a portion of your monthly payment is dedicated to paying the PMI or MIP respectively. After you drop the mortgage insurance from the loan, your monthly payment amount decreases. The removal of mortgage insurance from your loan also lowers the overall cost of the loan.
You can drop mortgage insurance from your loan after you hold at least 20% equity in your home. Keep an eye on your loan to value ratio and look for the opportunity to save on the cost of mortgage insurance after a few years of on-time payments.
Learn "How to drop mortgage insurance" in this helpful linked article.
3. Refinance to a Lower Interest Rate
The interest rate on your mortgage loan can be thought of as the cost of borrowing money over time. Fixed rate mortgages have a "locked in" interest rate that is set based on the market conditions at the time you close your mortgage loan. Both the market and your financial status will change over time, there is a possibility that refinancing to a lower interest rate in the future can save you money on your mortgage.
Keeping an eye on the market is a good idea for homeowners. Refinancing to a lower rate can save you on the overall cost of your mortgage, as well as in your monthly payment costs.
We post market updates on available interest rates to Facebook page and our Texas Housing Market Report, to help you keep an eye on the opportunity to save money on your mortgage.
4. Refinance to Shorten Your Loan Term
When you are considering the option to refinance your mortgage, take a look at the numbers to compare your savings with a shorter loan term. A 15 year fixed rate mortgage, usually comes with a lower interest rate than a 30 year mortgage. A shorter loan term also means that you will pay off the loan faster.
If you can afford the higher payment amount for a shorter loan term, then you may be able to save thousands of dollars in the total cost of the loan.
5. Additional Principal Payment Amount
Paying off your loan a bit sooner can save you money on your mortgage. If your goal is to pay off your home loan sooner, you can also save on the total amount of interest on the loan. This is accomplished by paying an additional amount each month toward the principal balance of the loan.
This additional amount is not included in your structured monthly mortgage payment. It is also not applied to the mortgage payment due for the upcoming month. However, making an additional payment towards the principal loan balance can reduce the total number of payments you will make on the loan, by taking payments off the end of the loan. Using this strategy will also reduce the interest you would have paid on the loan.
6. Consider a Rate Buy Down
Another way to save money on your mortgage is to buy down the interest rate on your loan. Paying points at closing can help you get an interest rate that is less than the "par" rate available on the market. This strategy will cost you a little more up-front, but save you money, long term.
A licensed mortgage consultant will be able to show you the structure of your mortgage at differing interest rates. Paying points to buy down the interest rate could result in a more affordable monthly mortgage payment, as well as paying less interest over the full term of the loan.
If you are buying a home, a "Seller-Paid Rate Buy Down Option" could help you reduce the cost of the mortgage on your home purchase.
Our goal is to be your go-to resource for mortgage information. If you have questions about your mortgage options, reach out to our team of experts. A licensed mortgage consultant on our team will give you a customized look at the ways you can save money on your mortgage.
Keep an eye on market news by following our Facebook page.