Is Now the Best Time for a Cash-Out Home Equity Refinance?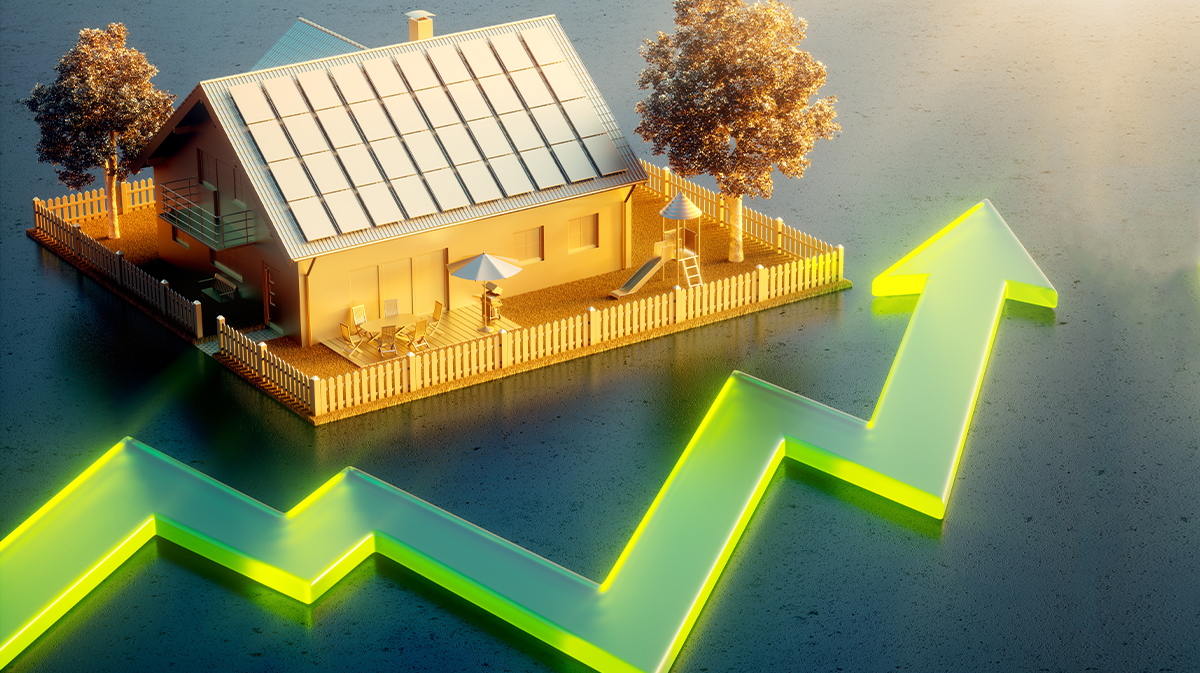 Texas homeowners may have an advantage in the current housing market. The right conditions could make this the best time for many homeowners to consider a cash-out home equity refinance.
In the past two years, and counting, we have been through a truly unique time. The financial impact of the pandemic has also been unique. Prices of goods and services have been rising as companies struggle to recover from the impact of labor restrictions, shipping delays, and availability of materials. However, one of the biggest increases we have seen, is a rapid rise in home values.
The housing market has been HOT! Most major cities in Texas have more demand for houses, than availability. The effect of this competitive market has resulted in fast paced growth in home values. According to the Texas Real Estate Research Center, the median home value in Texas grew 9.7% year over year in 2020 and a record setting 17.1% in 2021.
Looking at this growth in terms of dollars, makes it a bit easier to see the leap… The median home price in the state of Texas in January of 2019 was $220,000. Just two years later, in December of 2021 the median home price in Texas was $320,000. That is a $100,000 jump for the median home value, according to the data collected by the TRERC.
Let's take a look at the possible benefits of a cash-out home equity refinance in the current market.
In Texas, homeowners can borrow up to 80% of the value of their home with a cash-out home equity refinance. With the recent rise in home values, there has never been a bigger opportunity to access the home equity created by the market.
What could you do to improve your financial outlook with a cash-out refinance?
Paying Off Higher Interest Debt
If you have credit card debt or other types of loans that come at a high cost due to higher interest rates, consolidating that debt with a cash-out home equity refinance could be the first step to a better financial future. Using the cash from your home equity to pay off higher interest debts could provide homeowners with some much needed relief after the last few years.
Refinancing with a cash-out mortgage could potentially help you get out of debt with a lower interest rate and fewer monthly debt payment obligations. Use our cash-out calculator to estimate how much your new potential monthly payment could be.
Add Flexibility to Your Monthly Budget
Consolidating your debt with a cash-out home equity refinance also means that you can reduce the number of payments you make each month. Having one payment could create more room for other expenses in your monthly budget.
For homeowners that have high credit card bills, a car payment, student loan payments, or other monthly debt payment obligations, consolidating these payments allows them re-prioritize their budget each month.
Dropping Mortgage Insurance Costs
If your original mortgage included private mortgage insurance or mortgage insurance premiums, then the increased equity in the current market could help you drop that cost faster. Once you hold at least 20% equity in your home, then dropping mortgage insurance is a big way to save on the cost of your mortgage.
Learn more about "How to drop mortgage insurance" in one of our previous blogs.
Financing Other Investments
A Cash-Out home equity loan allows you to use the equity held in your home as cash. This means that you can utilize your home equity to make other types of investments.
Like these:
Investing in yourself and your career by funding higher education or certifications
Starting or reinvesting in a well-planned small business
Other ventures or investments that have promising and proven returns
Many homeowners choose a cash-out refinance for these types of projects and investments, because it comes with a lower interest rate than other types of financing. Consider how you might be able to utilize a cash-out refinance to your advantage.
We are here to help homeowners like yourself. In the current housing market we can answer the questions you have about your current mortgage options.
Reach out to us to connect with a mortgage expert from our team. They will give you some insight into your potential cash-out home equity refinance. Our goal is to help you access the the best interest rates available and make the mortgage process as efficient and easy as possible.