Get Pre Approved to Buy a Home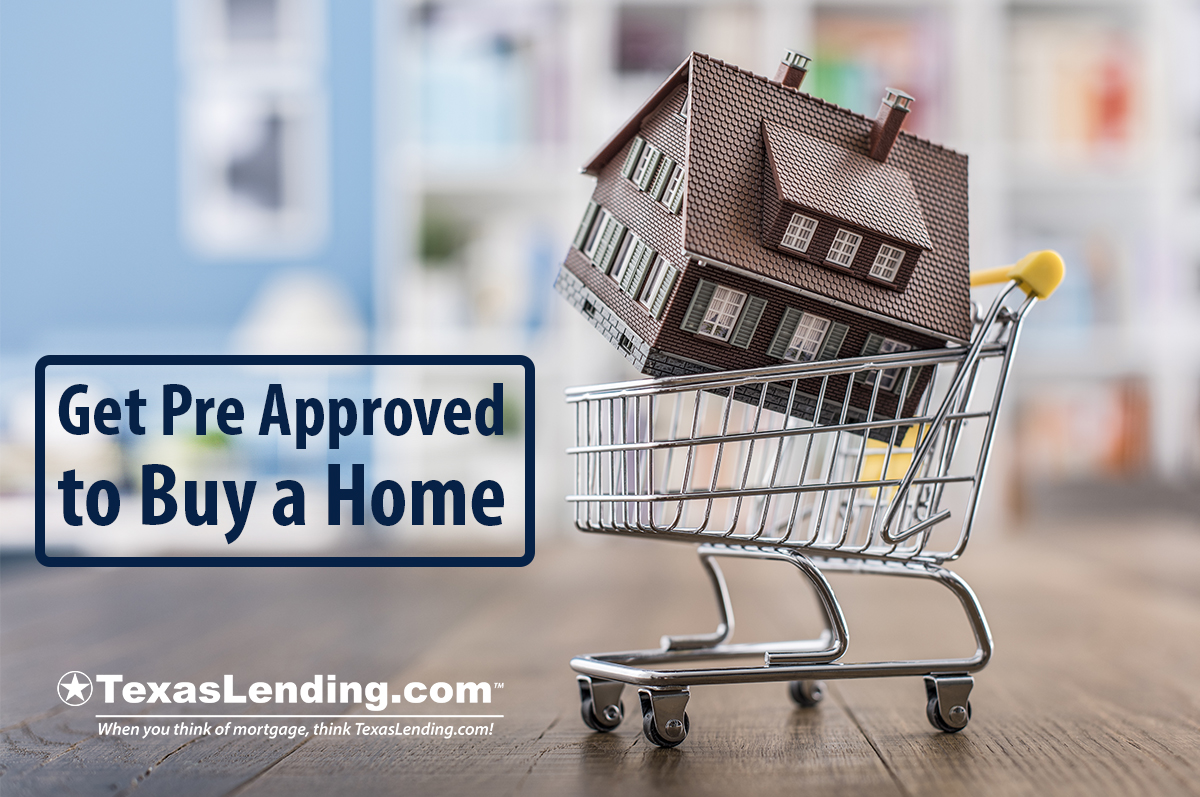 Getting pre approved for a home loan before you start shopping is the best first step to buying a home. If you don't already know the benefits of being pre approval, we are here to help.
We are keeping this blog article short and sweet with just 10 reasons you should get pre approved to buy a home:
1. Being pre approved 60 to 90 days before you plan to buy gives you time to truly be prepared.

2. Learn the flexibility of your budget before your shop.

3. Address any issues with credit or documentation in advance.

4. Be prepared to make an offer with confidence.

5. Have a mortgage expert on your team to help you with questions anytime.

6. Most realtors require pre approval before taking clients to home showings.

7. Increase your buying power by including your pre approved document with your offer.

8. Pre Approval is free at TexasLending.com

9. Close your home loan faster by having pre approval before you enter a home purchase contract.

10. Once you are Pre Approved, we can connect you to a great Realtor!
At TexasLending.com we are ready to help you get pre approved and on your way to shopping for your new home today. Reach out to us to get started.
We are here to provide you with information to help you succeed in reaching your home buying goals. That is why we fill our blog with knowledge that is useful to home buyers and home owners.
Utilize these resources to help you plan, and reach out to us to get pre approved:
"Creating a Down Payment Savings Plan"
"Mortgage Ready Checklist"
"Financial Fitness Goals"