Top 3 Tips: How to Find a Good Real Estate Agent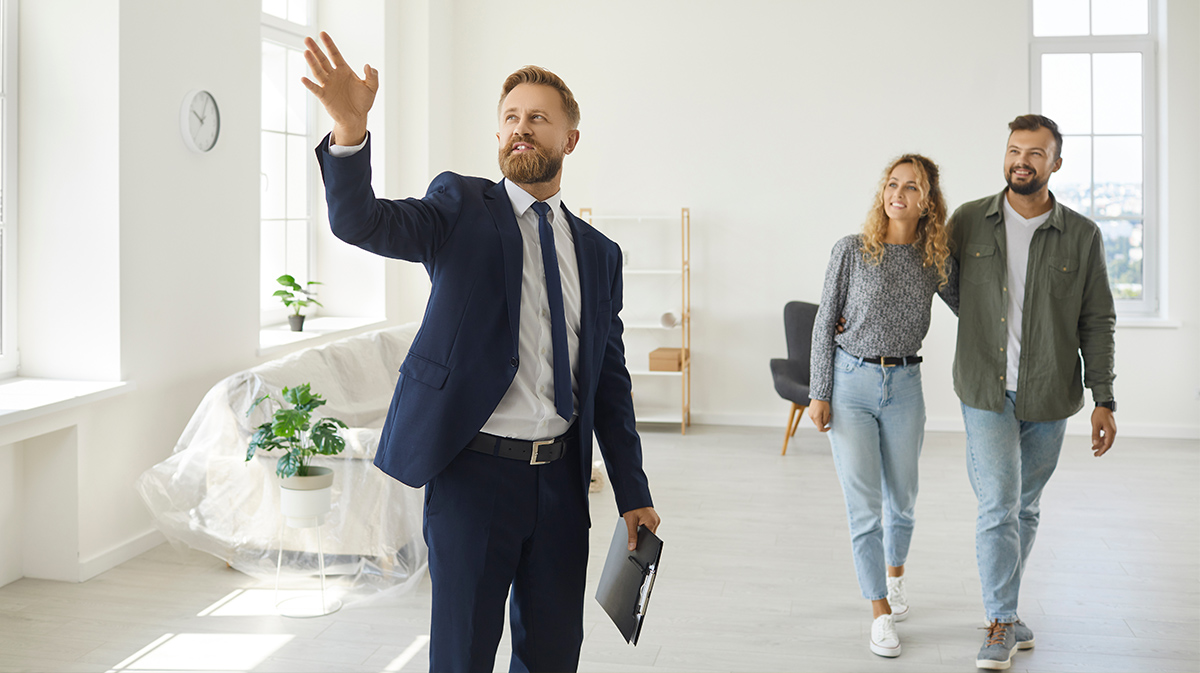 Finding a good real estate agent can make your home buying or selling experience much easier. Their knowledge of your local housing market and the detailed steps of a real estate transaction makes a potential agent a true asset to you.
A good real estate agent keeps you informed with clear communication, is honest with their advice, and uses time efficiently. However, an inexperienced agent can leave you feeling frustrated and lost. There are a few ways to find a real estate agent with proven experience that will be an excellent guide in helping you buy or sell a home.
So, where do you find a quality real estate agent? You could call an agent based on their friendly face on a local yard sign, newspaper ad, or online listing. Although, those ads don't guarantee a quality experience. You could even ask a friend or family member to refer you to a good agent. Again, the person they know may not work in your local area or be the right for your needs. We have a few suggestions that can help you find a real estate agent and assess if they are good match for you.
Here are 3 top tips for how to find a good real estate agent:
1. Ask an Industry Expert to Help You Find an Agent
It is estimated that an average American home owner will buy 3-4 homes in their lifetime. Real estate agents, mortgage consultants, and other professionals work in the housing market every day. They also work closely with each other, very often.
This daily interaction with real estate agents means that your mortgage lender will know which real estate agents are good at what they do, and some that are not so good. If you are looking to find a good real estate agent who has proven success, communicates effectively, and is on time for each step in the process… a mortgage lender is a good place for a referral. Ask your lender to connect you to a good real estate agent.
At TexasLending.com, we can connect you to a great real estate agent in your local area. While you are communicating with our team about your home loan pre approval, this is a good time to ask about connecting to a good buyer's agent. We can also connect you to an experienced real estate agent when it is time to sell your home. THE BEST PART IS… using our real estate agent referral program comes with a rebate on the realtor fees at closing. Ask your TexasLending.com mortgage consultant for details.
2. Local Target-Market Experience is Most Valuable
Whether you are buying a new home or selling your current home, having an agent that knows the local market is the best. A real estate agent that has helped people buy and sell homes in your target area will have the most insight into the local market.
It is also important to connect with an agent that is experienced in real estate transactions within your home style and price range. Negotiating a purchase agreement for a suburban single family home can be quite different than a city-center luxury condominium. Choose an agent that knows what to expect in the type of home you are looking to sell or purchase.
If you haven't identified the neighborhood or home type you are looking for, our FREE printable "Home Search" wants and needs checklist could help you organize your goals.
3. Ask Questions
If you are connected to a real estate agent through family, a neighbor, your lender, or a local advertisement, you should still ask questions. Asking the questions that are important to you is essential to setting a good working relationship with your real estate agent.
Setting your expectations with an initial meeting and conversation can help you and the agent avoid frustration as potential challenges arise during your home search. Think about what is most important to you, ask questions, and listen to see if the agent could be a good fit for helping you buy or sell a home.
These questions can help you learn more about working with your agent:
What is your schedule and availability for viewing properties?
What is the best way to communicate with you during the process?
Which Neighborhoods do you specialize in?
What information can you share about local school districts, city ordinances, the crime rate, or the reputation of HOAs in this area?
Do you have recommendations for hiring an inspector or other home services?
How long does it typically take buyers to find and buy a home in this area?
When and how will you notify me when new homes are listed that match my wants/needs?
Do you work independently or with a team?
How do you prefer to communicate when it is time to submit an offer?
What are some of the challenges you see in the current market?
We love sharing information that is helpful to home buyers and home owners in our blog! From the details about your best mortgage options to making updates to your home, our collection of articles here as a resource for you. Follow our Facebook page to see more updates like this one.