When is a good time to buy a home?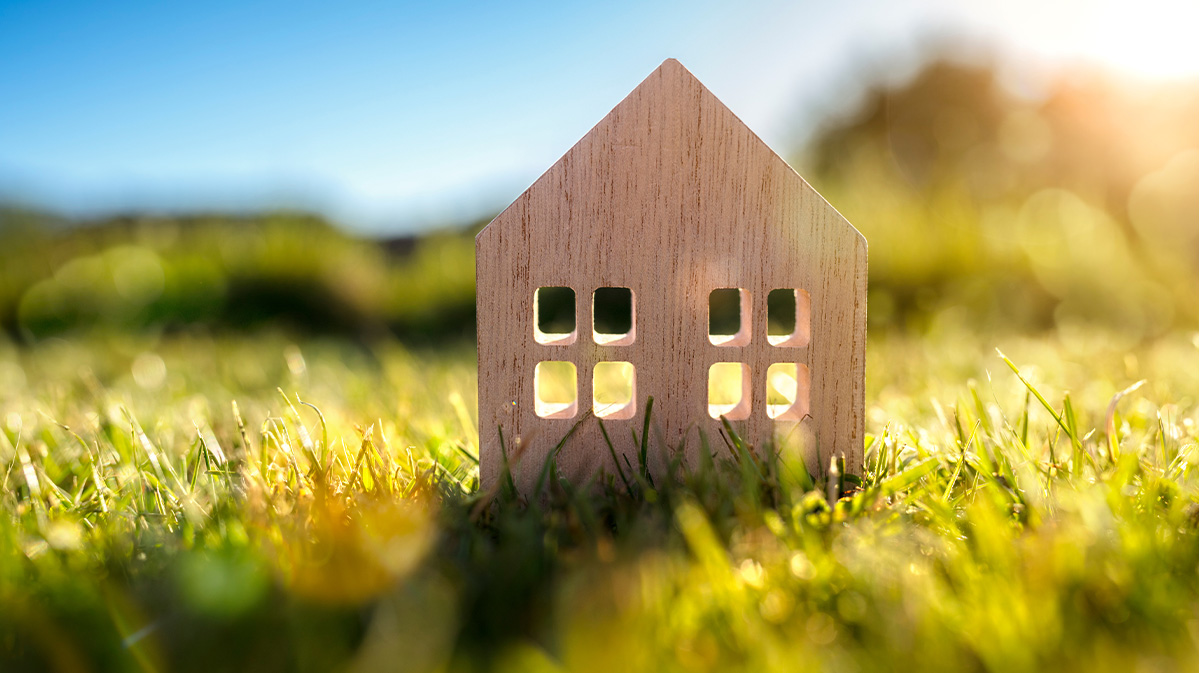 When is a good time to buy a home?
If you are dreaming about becoming a home owner, knowing when to buy a home is likely a question on your mind. The truth is that the right time to buy a home is different for every person.
You should consider your personal goals and financial readiness to be just as much, or even more, important than finding the perfect market conditions. When it comes to making the decision to buy a home YOU are the most important factor.
Let's talk about… When is a good time to buy a home?
Time of year
Throughout the year there are some general trends that we see in the housing market. The school year, holidays, and the weather help to guide overall competition for home buyers. Below are a few trends you could consider when deciding when a good time is for you to buy a home.
Winter: This is usually the time of year when the inventory of homes is the lowest, and competition is also low. You can potentially find a good deal on a home in the winter if someone is needing to list and sell their home quickly. Keep an eye out for the few good deals to be found in winter months.
Spring: During the spring the housing market begins to heat up. More homes begin to be listed in April and May. You can potentially avoid some of the competition of the summer months by buying a home in the spring.
Summer: The end of the school year signals the beginning of home buying season. These summer months see the most home listings and the highest competition for homes. If you buy a home in the summertime it is important to be prepared.
Fall: After the beginning of the school year, the housing market seems to cool down with the weather. If some homes that were listed during the summer months are still on the market in the Fall, you may be able to get a good deal. As the holiday season approaches, fewer homes are listed on the market, so your choices for buying a home may be limited.
The Holidays: The end of November and December are typically full of family traditions and travel. This also means that the market for home buyers and sellers comes to a near standstill during the holidays. If you are looking to buy a home during the holidays, you can expect things to move slowly, but you will have very little competition.
Market Timing
Waiting for the perfect time in the housing market, is an unpredictable strategy. The factors that influence the price of homes and mortgage costs, change daily. While there are some short term trends that can be analyzed to predict the market changes in upcoming weeks, predicting the market conditions in 6 months to a year is unlikely.
Historically, home values rise gradually over time. This makes investing in real estate a reliable long term investment. It also means that waiting to buy a home, could cost you as home values move upward over time.
You can read about current housing market conditions in our Texas Housing Market Report, which is updated monthly.
Your Goals
A good time to buy a home, simply put, is when it aligns with your goals. Many people wait to buy a home until after they get married or have children. While others invest in home ownership as a single person with a stable career. Both of these choices can be a good time to buy a home, depending on your goals.
If you plan to live in particular city for 5 years or more, that is a good time to buy a home. Renting can provide the flexibility to move to different places, but it that mobility comes at a cost. Owning a home allows you to build equity, instead of throwing money away on rent.
The right time to buy a home could be, when you are ready to step toward the financial goals you set for yourself.
Financial Readiness
Before you buy a home, you should know the financial investment that is required. Consider both the upfront costs of purchasing a home and the monthly costs of owning the home. Knowing if you are financially ready, helps you answer the question: When is a good time to buy a home?
Speaking with a mortgage lender about getting pre-approved for a mortgage can be a good place to start. Even if you are months away from buying a home, being financially prepared will give you some advantages when you are ready to buy a home. Here are some of the key financial factors that indicate that it is a good time for you to buy a home:
Connecting with a licensed mortgage expert on our team will help you gain more information about your financial outlook on home ownership. We would love to be your go to mortgage experts. Reach out to us to talk about getting pre-approved and you home buying goals.