Celebrating with Less Plastic Waste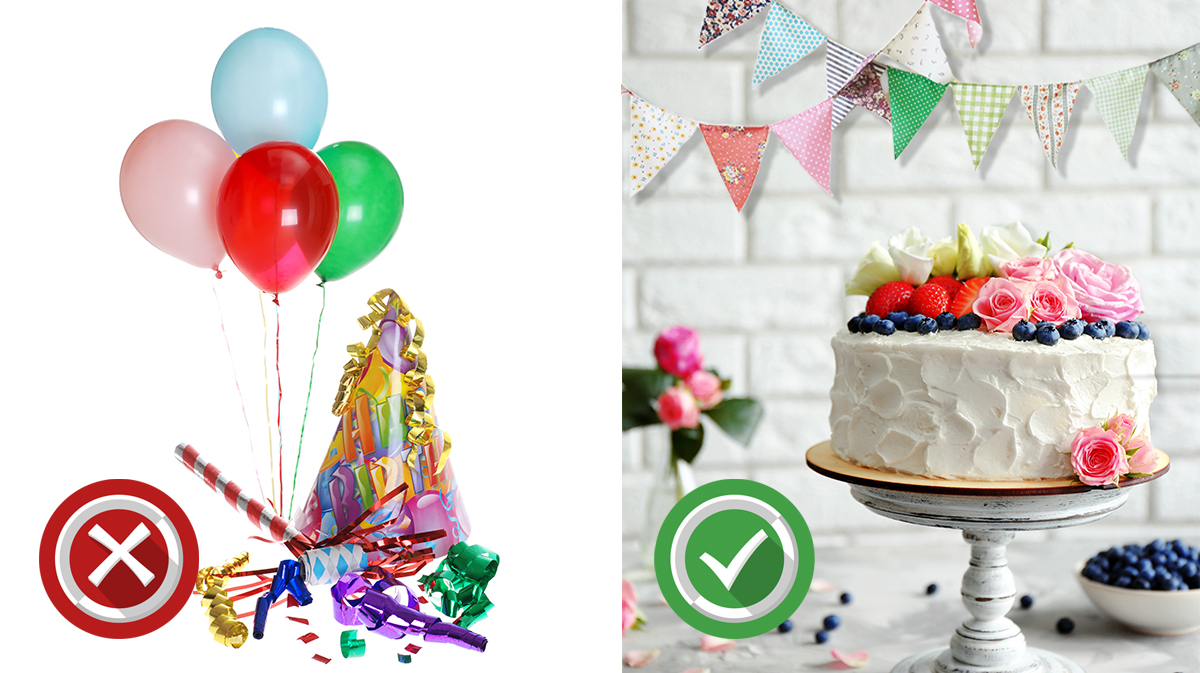 We love the idea of enjoying special events and holidays in your home, but we also find value in celebrating with less plastic waste. Common party supplies are made of plastic, used for one day, and tossed in the trash.
In an effort to encourage better decisions for our planet, we would like to give you a few ideas to celebrate with less plastic waste.
Party Decorations
Skip the balloons and plastic table trees and choose decorations that create less plastic waste. Invest in some festive fabric alternatives to the single-use items. Table cloths, banners, and napkins can be reusable and easily stored for special occasions.
Pick decorations that are biodegradable, edible, or recyclable:
Fruit bouquet
Cookie arrangement
Fresh flowers or plants
Colorful lighting or disco ball
Fabric bunting or banners
Reusable felt decorations
Candles
Reusable lanterns
Recycled DIY paper decorations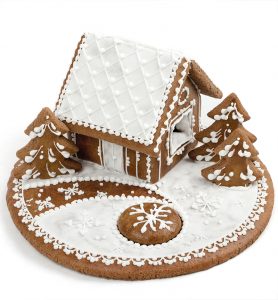 Dishes and Cutlery
For smaller gatherings, use your washable dinner plates, cups, and utensils. We made a few suggestions on how to incorporate your house guests in the clean up routine in a previous article, "5 Rules Organizing Your Home."
If disposable dishes, cups, and straws are a needed part of your event, choose compost able paper options. You can also find bamboo spoons and forks to reduce the plastic waste at the table.
Gift Wrap
Paper and plastic gift wrap can create a lot of waste during the holidays and throughout the year. We know that wrapping presents is a big part of family tradition, but consider reusable options for wrapping gifts.
Gift wrap options that keep on giving:
fabric bags or wrapping
Gift baskets
Jars
Stockings
Newspaper
Brown paper bags
Waxed paper (natural/compost able) for food gifts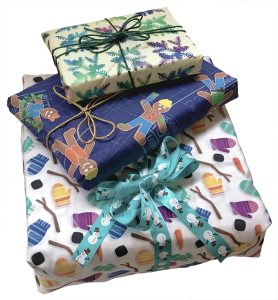 Party Favors
Small plastic toys and noisemakers seem like a fun favor to give out at children's parties, but they are often quickly discarded. We have a few ideas of fun gifts for party guests of all ages that are more earth friendly and create less plastic waste.
Consider these party favor ideas:
Take home dessert (in biodegradable packaging)
Bird seed ornaments
Wild flower seeds (to Help the local Bees)
Personalized glass or mug
Small potted plant
Local honey (sample size)
Taster size coffee beans, exotic tea, wine, or spirit
Wood toy or noise maker
Take home a craft created at the party:
Tie Dyed scarf of shirt
Personalized wreath, ornament, or decoration
Candles
Decorated cookies
Gingerbread house
It's time to start thinking about the amount of plastic we buy, use, and throw in the trash. That plastic will not breakdown in our lifetimes, and yet we dispose of plastic objects by the handful. Consider using alternative reusable goods and celebrate with less plastic waste.
We love to include information for happy and healthy homes in our blog. When you are ready to buy a home of refinance your current home, we are ready to help you with all of your mortgage needs.