What does a teal pumpkin mean on Halloween?
September 30, 2019 by Fred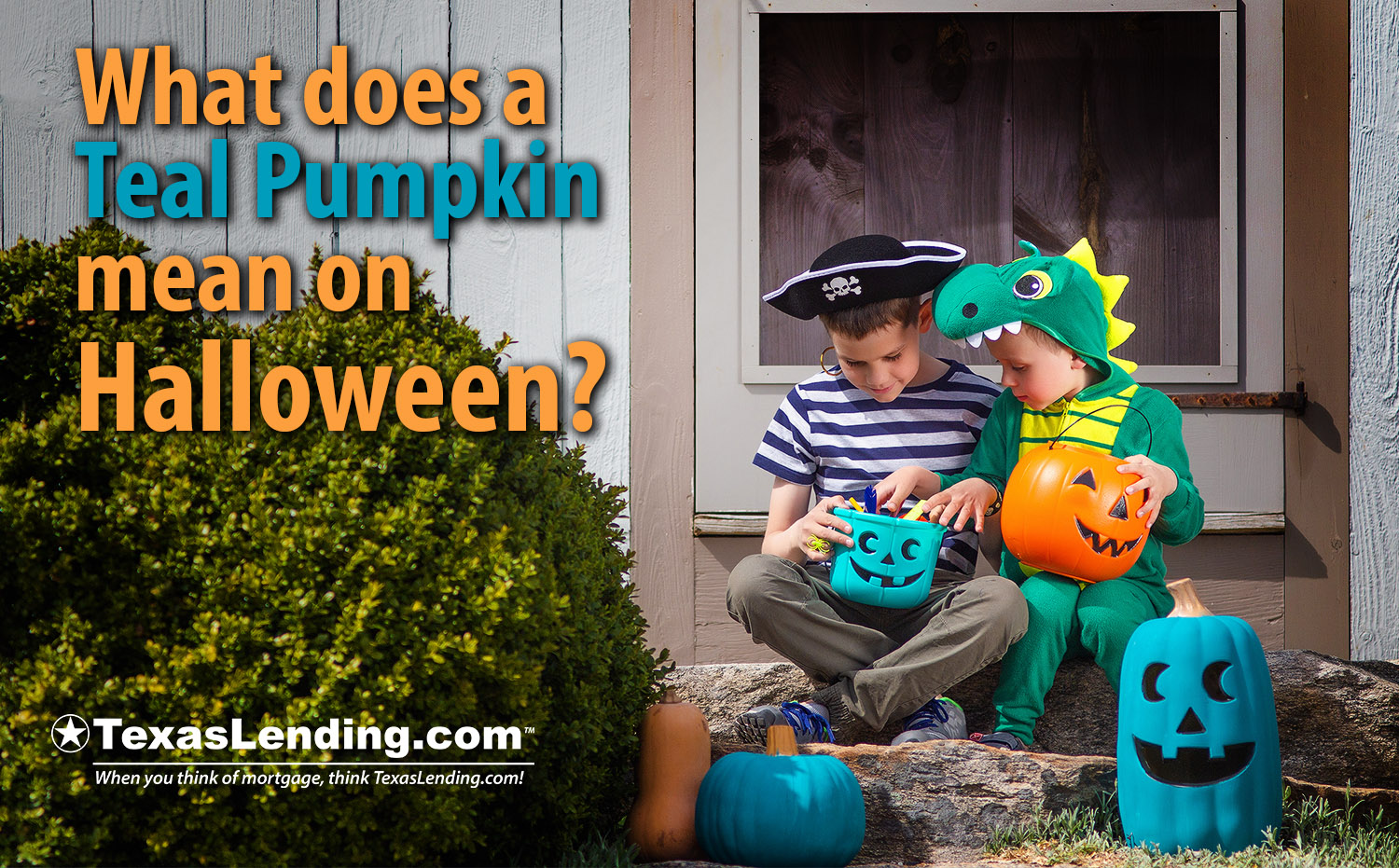 If you have seen the teal colored pumpkins becoming a more familiar sight on Halloween, it's because they have a meaning. This article will help answer the questions you may have about the Teal Pumpkin Project.
What is the Teal Pumpkin Project?
The Teal Pumpkin Project was started by the FARE (Food Allergy Research & Education) organization to make Halloween more safe and fun for children with food allergies.
Children allergic to nuts, dairy, wheat, soy, and other food allergies may not be able to enjoy the trick-or-treating tradition like other children. In addition, kids with type 1 diabetes are not able to eat Halloween candy like other kids can.
The teal pumpkin project encourages a safe non-food treat option for trick-or-treats in the neighborhood.
What does having teal colored pumpkin decoration mean?
Putting a teal gourd or pumpkin on your doorstep indicates that you have a non-food option available in your trick-or-treats. Moms and Dads will know that it is safe to bring their child with a food allergy to your door on Halloween.
What if a child is carrying a teal pumpkin while trick-or-treating?
If a child is carrying a teal pumpkin bucket, this likely means that they have a food allergy. A parent may be able to give you more details, to help you understand what treats may put them in danger.
What types of treats are suggested for the Teal Pumpkin project?
Teal pumpkin worthy treats are non-food items that kids can play with.
Small toys like, bouncy balls, bendable figures, bubbles, toy cars, finger puppets, whistles, and squishy toys are good options. Pencils, stickers, stampers, erasers, markers, and small containers of putty are fun. Wearable items like plastic rings, bracelets and necklaces also make great teal pumpkin trick-or-treat handouts.
We hope your family and neighborhood have a happy and safe Halloween! Our goal is to provide helpful information for families and homeowners in our blog. Please follow us on Facebook if you would like to see more content like this.
As always, we would love to be your go-to mortgage experts. Reach out to us when you are ready to buy a home or refinance your current home. Speaking to our licensed mortgage consultants about your mortgage options is easy and free! When you think of mortgage, think of TexasLending.com.