10 Reasons to Bring Back Family Game Night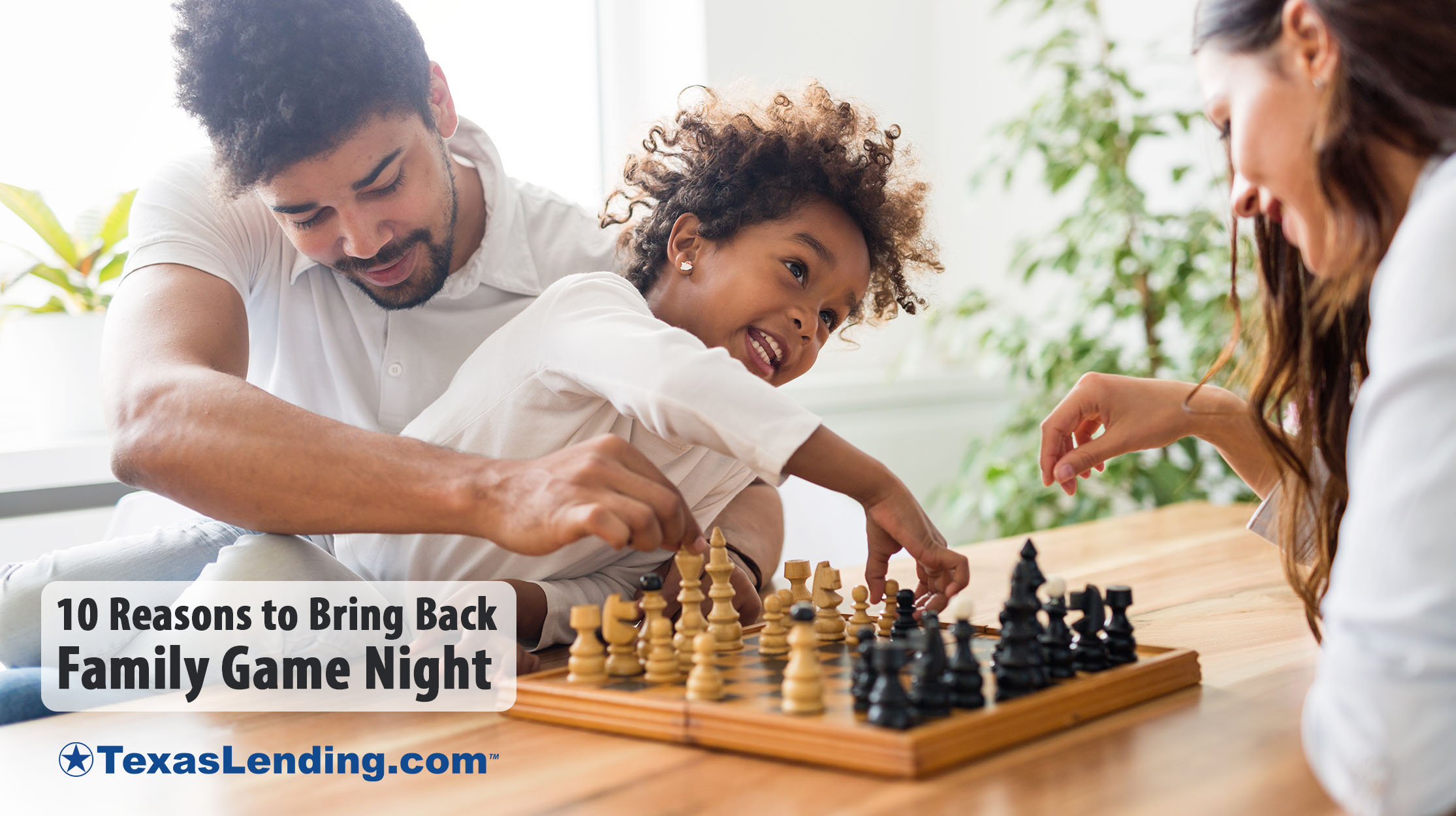 Family game night is a tradition that may have lost a few fans in the past couple decades, but we are ready to help it make a comeback. Technology and busy schedules may be interrupting our time to connect with the people closest to us. We think family game night could be the ticket to keeping us accountable for bonding with one another.
1. Building Traditions
Some families have strong traditions around family game night. Playing Dominoes on Sundays after dinner is a tradition that can span generations. Stories about the most surprising drawing during a game of Pictionary or the all time best score in your family's history of playing Scrabble together are treasured.
2. Opening up the Lines of Communication
While it can be difficult for kids and parents to talk about some things, playing family board games together can break the tension. You may also be able to see the a difference in the way someone is interacting during game play, and ask them about what is happening later. Family game night helps to establish open communication in a non-confrontational way.
3. Face Time without "Face Time"
Technology has a vast number of ways that it has improved our lives, but we still need face to face human interaction. Without the filter and customized filter that technology provides, it is important to get to know each other in person. Having a family game night tradition connects families, when they could otherwise be filling their time connected to a screen.
4. Reduce Stress
Stress can make a big impact on your over all health. Finding ways to reduce your stress is important. What better way to put stressful thoughts aside than laughing together with your family?
Learn more about ways to reduce stress and practice self care in one of our past articles.
5. Mental Exercise
Board games and card games require strategy, attention to detail, and adaptability. These family game night challenges can keep an adult thinking, and also help younger children develop problem solving skills.
6. Emotional Intelligence
Winning or losing a game can be both exciting and a way to learn about yourself. Children in particular develop emotionally when sharing, losing games, or watching others have an experience that is different than their own. A family game night tradition will help kids develop more healthy social skills that they can carry with them into adulthood.
7. The Snacks
Even if your kids aren't excited about spending an evening playing board games, they may be excited about the snacks.
8. Group Problem Solving
Families face challenges together throughout life, but not all families solve problems together. While life challenges may be bigger and more complicated than any of the decisions made on family game night, you may learn how to better work together if you have solved a few smaller problems together.
9. Positive Interactions
Families full of people with different personalities and goals, can be in conflict with one another on occasion. Developing a family game night tradition provides a regular platform for playful, fun, and positive interactions.
10. Strengthening Connections
Recognizing each others skills and talents during games is a small way of building a connection to your family. Simple and lighthearted tasks can be some of the most memorable times together with your family. You can learn more about one another and talk about the things that are going on in each others lives while playing a game.
Bring back family game night for the benefits and enjoy the fun of playing together. We believe that it is a tradition that should be cherished.
Follow us on Facebook to see updates on our weekly blog posts about home ownership, ideas for families, home buying, and mortgage information.
At TexasLending.com we would love to be your go-to mortgage experts. Reach out to us when you are ready to buy a home or refinance your current mortgage.