Cash Back after closing with Customer Edge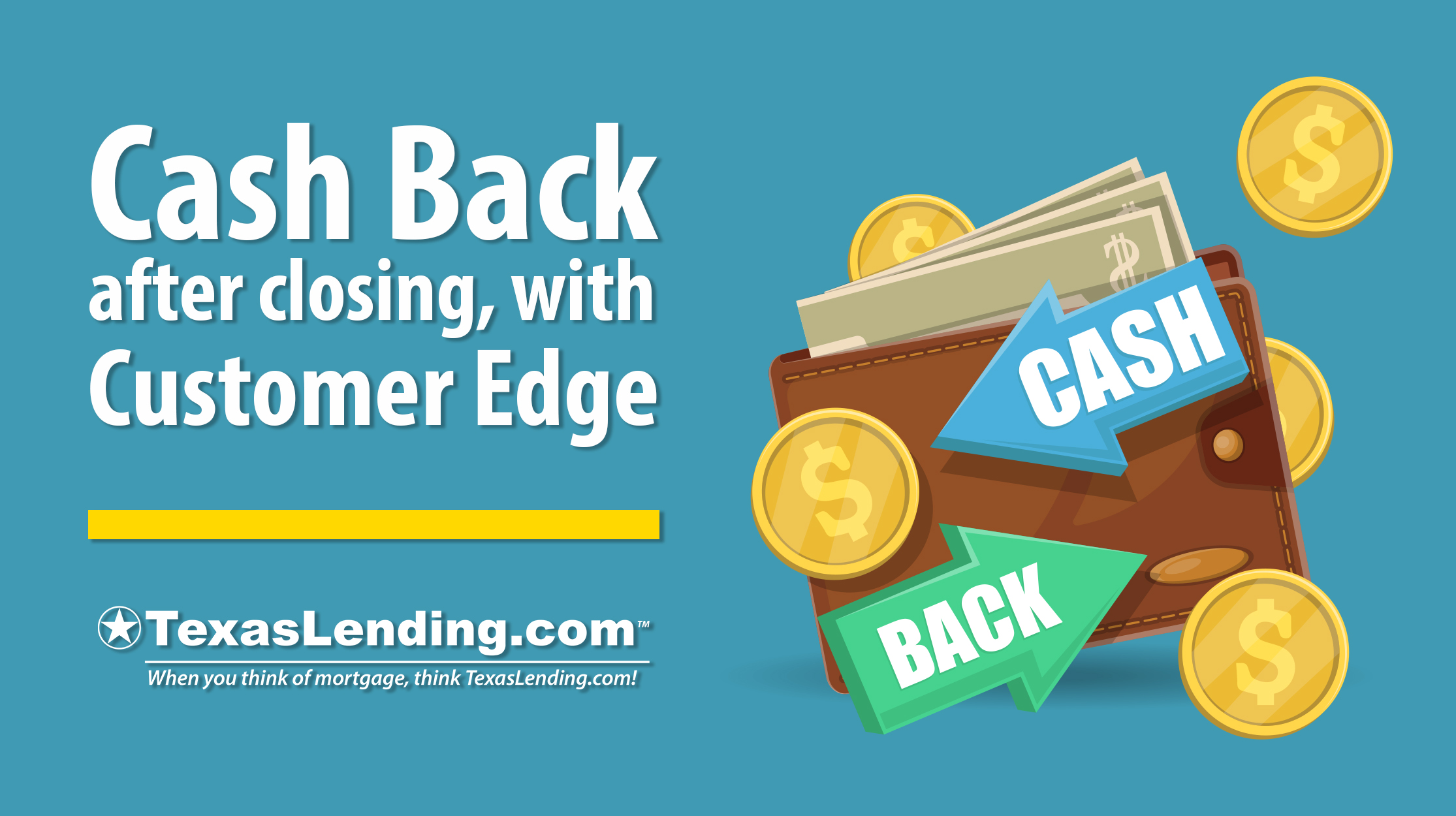 We know that as a home buyer you are looking for the best deal you can find. We also know that getting cash back after you close on your mortgage loan can help you with all of the expenses that come with moving into a new home. That is why we have built a partnership with some of the best realtors in Texas to earn you a few hundred or even a few thousand dollars cash back after you close on your mortgage loan with the Customer Edge program at TexasLending.com.
Our Customer Edge program connects you with a quality real estate professional and earns you cash back after closing. The steps below explain how you can earn cash back after buying a new home:
1. Contact TexasLending.com to get pre-approved for your home loan
Starting your application at TexasLending.com on your mobile phone or desktop computer is easy. Call us to start the conversation about pre-approval with one of our licensed mortgage consultants as soon as possible.
Having pre approval gives you an in-depth understanding of your budget and more buying power when it's time to make an offer. With our mortgage consultants on your team you will have access to all the mortgage answers you will need during the home buying process.
2. Ask about the Customer Edge program
Let us connect you to a fantastic and qualified real estate expert in you area. Our Customer Edge program is designed to give you the best professionals on your team for buying a home.
Register for our Customer Edge program through your loan officer and you will be contacted by a realtor who will be a reliable expert for every step of the home buying process.
3. Work with a great Customer Edge Realtor
We connect you to real estate professionals who provide top notch service. They will help you find the right house, give you expert advice on all the home buying details, and help you negotiate the purchase contract.
4. Close your home loan with TexasLending.com and get cash back
After your offer is accepted, it's time for the Texas Lending team to do what they do best; get you to closing on time. We aim to make the loan process as easy as possible for you. We'll take care of the details, you'll get all of the Customer Edge benefits.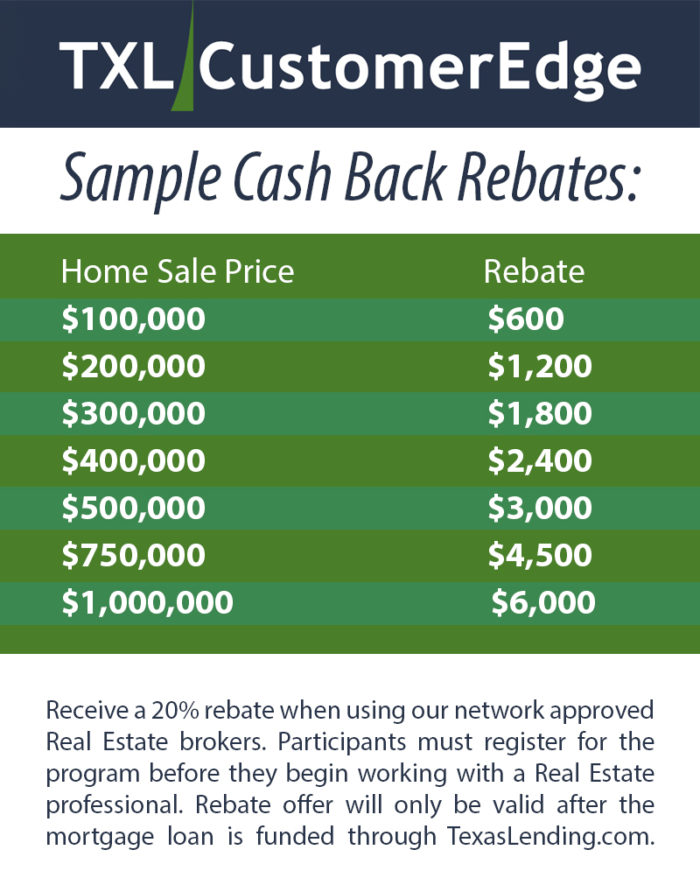 Reach out to us today to get pre approved to buy a home and get cash back through our customer edge program.