Why First Time Home Buyer Tax Credit Might Work For You
September 30, 2009 by Kevinmiller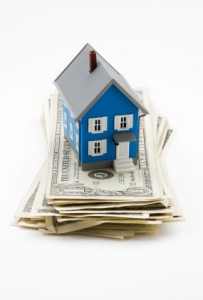 Accessibility to the housing market for first time home buyers is one of the great silver linings about this year's recession. Even without a recent, lucrative tax credit, there's never been a better time for first time buyers to invest in real estate.
With a glut of homes and foreclosed properties twiddling their thumbs on the market, price tags have hit an unprecedented low. Rock bottom interest rates—you can currently get a 30-year fixed mortgage loan with barely more than five percent interest—only increase incentive to buy now.
Basically, if you don't have to sell a house in order to buy one, the market has turned in your favor.
So if you're on the fence about buying soon, the expiring $8,000 tax credit might just be the final perk to get you buying (and a perk you'll have to be quick not to miss).
Here's why:
Instant Benefits
Part of the economic stimulus package signed by the White House back in February was designed directly to stabilize and boost the tumbling housing market. Specifically, this meant an $8,000 tax credit for first time home buyers—and one that didn't need to be repaid (unlike a previous credit).
Here are a couple highlights:
Despite the name, qualified recipients don't actually need to be first time home buyers. Rather, you can qualify if you (and your spouse) haven't owned a home in the past three years.
Even if you owe less than $8,000 when you file your next tax return, don't worry—you'll receive a refund for the balance of the credit. Look at it as instant fluidity, and one that is especially valuable for middle class or low income buyers, who usually pay very little in federal income taxes.
Simply put, it's an extraordinarily good deal for home buyers—and one that's not going to get better over time if you're betting on a brighter market future.
Learn more about the federal housing tax credit here .
Time is Slipping Away
This window of opportunity is scheduled to expire on November 30. You know what this means—consider talking with us about the housing credit soon.
The fact is, real estate transactions are taking longer and longer to complete these days.
The market crash led to a credit crunch, which has led to lenders tightening their lending standards to prevent such a crash from happening again. With more due diligence required, it simply takes longer now to get loans approved. Add in typical documentation and negotiation delays, and you won't want to waste time.
Remember—to qualify for this tax break, you must close on the home by Dec. 1. Many real estate experts suggest allowing 60 days for a deal to go through—especially if the house is a foreclosure or a repossessed, bank-owned home.
Call one of our Dallas-Ft. Worth Metroplex-area mortgage experts , and we'll help you decide whether or not the stimulus tax credit can work for you.