Two Advantages of Regional Home Lenders
May 17, 2012 by Kevinmiller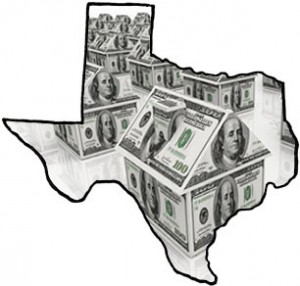 Talk around Wall St. this week was dominated by news that banking behemoth J.P. Morgan Chase had made an investment error that will cost the company more than $2 billion dollars. The sheer commonplace of this sort of high-profile stumble by America's big banks might make it seem less than noteworthy, but it is, in fact, an enormous loss — and a stark reminder of how fragile these supposedly "too big too fail" institutions can be.
Simply put, the big banks are losing consumer trust. And smaller, leaner institutions (like TexasLending.com) are increasingly filling the gap.
"Regional lenders like TexasLending.com will be of growing prominence as we head into the next decade" said our president and CEO, Kevin Miller, last weekend on his radio show (Saturdays on AM 570 KLIF from 1:00 p.m. to 2:00 p.m.).
Here are two ways smaller is better when it comes to home loans:
Local Knowledge = Local Empowerment
As we've seen most markedly throughout America's deep economic slump, recession doesn't hit every community with the same amount of strength. And not every community is going to recover at the same speed. Even within communities – especially within an area as large, complex and diverse as Houston, Austin or the Dallas-Ft. Worth Metroplex – housing market recoveries will vary wildly from one neighborhood to the next.
Home lenders should be able to tailor their home loan products to the peculiarities of each community and provide services that empower families there. In-depth, nuanced understanding of these variances is key for this.
Local Focus = Lower Risk
The banks' vast, multinational spiderwebs of risk, hedged risk and spliced-and-diced risk that marked the environment before the 2008 financial crisis was simply mindboggling. A big part of the panic environment that ensued stemmed simply from the fact that no one knew the size of the crisis and exactly how many bank-owned assets and liabilities were spread around the world.
Regional lenders, however, usually don't play that game and instead conduct banking in its more pure forms. They know their clients. They know their communities. They lend in order to empower families and businesses to buy homes, start businesses and weave societies' strongest fabrics. They won't go broke chasing tiny slivers of profits across the globe.
Here at TexasLending.com, we provide products like home loans in Dallas, home refinance loans in Houston and home equity loans in Austin. We're here for you — and we will be for decades to come.