These are the top and bottom 10 housing markets right now
December 23, 2015 by Admin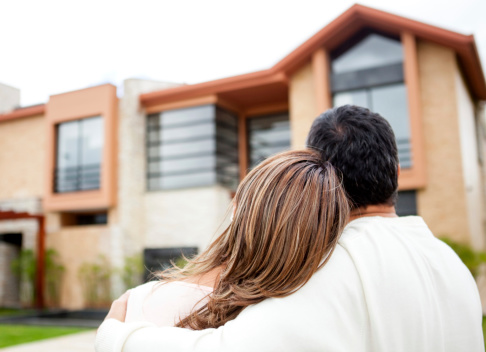 Wondering which housing markets are on the rise this year? Pro Teck Valuation Services recently released their July Home Value Forecast and we're sharing the current top 10 and bottom 10 housing markets in the U.S. In the past most of the top housing markets were from the West. But according to this month's data, half of the top ten are from the East. This shows that positive real estate trends are moving across the country and indicates signs of a recovering housing market.
Home value Forecast
The Home Value Forecast (HVF) provides data and insights into the U.S. housing market using core-based statistical areas (CBSAs), which are determined by the Office of Management and Budget (OMB). The data is based on 14 market snapshot graphs from the top 30 CBSAs. The HVF's ranking system is based on directional trends and real estate market-based indicators. Some of the indicators include sales, months of remaining inventory (MRI), sold price, and foreclosure ratio for the areas.
Here are the top 10 and bottom 10 housing markets based on July's Home Value Forecast:
Top 10 housing markets
Oak Harbor, WA

Mount Vernon-Anacortes, WA

Visalia-Porterville, CA

Durham-Chapel Hill, NC

Portland-South Portland, ME

Silver Spring-Frederick-Rockville, MD

Charleston-North Charleston, SC

Richmond, VA

Stockton-Lodi, CA

Sacramento–Roseville–Arden-Arcade, CA
Most of these areas have low inventory with high competition for available homes. Currently, the lack of new housing after the housing market crash is causing this trend. If new housing constructions were to begin we would see more balance in these areas.
Bottom 10 housing markets
Huntsville, AL

Scranton–Wilkes-Barre–Hazleton, PA

Charleston, WV

Midland, TX

Gary, IN

Atlantic City-Hammonton, NJ

Jacksonville, NC

Flint, MI

Muskegon, MI

Saginaw, MI
Foreclosures are preventing recovery in the Michigan CBSAs. Flint, MI is also struggling due to the water crisis. Progress has been made, but it may take a while before people and businesses return to the area.
Current trends in the housing market
According to Lawrence Yun, chief economist & senior vice president of research for National Association of Realtors (NAR), home sales are at its peak in the spring and summer, while during the fall and winter home sales begin to weaken. Home prices and mortgage rates will continue to be on the rise. And Americans are showing growing interest in buying new homes, but there is still a shortage of inventory. This is causing rental demand and prices to increase. Lastly, credit standards may be loosening up, which could encourage potential first time home buyers to invest in a new home this year.
If you are considering buying a house and need a mortgage talk to one of our experts at info@texaslending.com or you can give us a call at (800)346-8047!