The Effects of Texas' Energy Boom on Home-Buying
November 20, 2012 by Kevinmiller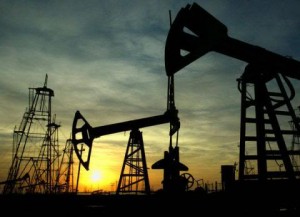 As you might have heard, the oil and natural gas industries here in Texas are undergoing unprecedented booms. It's not like energy sectors in Texas have been tepid in the past, of course. Throughout history, the state has been known for its oil as much as its cattle, cowboys and Comanches. It's just that now, thanks to new finds and new extraction technologies, things have really taken off.
The numbers are indeed pretty extraordinary — and give good reason for all the excitement.
According to a report by the Texas Commission on Environmental Quality:
Experts predict that hydraulic fracturing in shale fields around the nation can produce many decades' worth of safe, clean, reliable energy. This fuel may reduce or even eliminate the need for energy from the turbulent Middle East.

This energy boom is producing billions of dollars of income and many thousands of jobs for Texans. One study concluded that in the North Texas Barnett Shale, energy production has meant $65 billion in economic impact since 2001 and supports 100,000 jobs. In the South Texas Eagle Ford Shale, according to another study, in 2011 the boom contributed $25 billion in revenue and supported 47,000 full-time jobs, a figure expected to climb to 117,000 full-time jobs by 2021.
So let's take a look at how this could affect home-buying in Texas. The most direct way it would, of course, is through the jobs the industry will provide. Thanks at least in part to this energy boom, unemployment in Texas has been relatively low compared to other states throughout America's economic slump. And as this boom continues, unemployment is poised to lower even further.
According to the Texas Real Estate Center in College Station, the effect has been utterly profound:
A recent PricewaterhouseCoopers (PWC) report estimates the oil and gas industry supports about two million direct and indirect Texas jobs that power 24 percent of the state's economy. As a result, Texas residential and commercial real estate markets are largely outperforming those in the rest of the country.

PWC reports that inexpensive natural gas could help U.S. manufacturing save more than $11 billion per year and create 500,000 new jobs by 2025.
Some of these would be located far from cities like Dallas, Austin or Houston. But working in the energy industry does not automatically mean that you'll be living out on the fringe. Some major oil and natural gas fields, including those along the Gulf Coast near Houston, those in the Eagle Ford Shale play south and east of San Antonio and those in the Barnett Shale play very near Ft. Worth, are much more accessible. And most of America's major energy companies are headquartered in Houston.
Moreover, energy booms aren't just boons for oil and natural gas companies. They support service companies. They make hotels, restaurants and local retail establishments more profitable. The wages they pay make it possible for workers to build new homes, and the taxes they pay allow cities to invest in infrastructure — two ways, in other words, to spark a boom in construction jobs.
Again, according to the Texas Real Estate Center:
The large projected increases in a closer and more affordable supply of natural gas liquid is driving companies to expand capacity at their facilities. Other sectors benefitting from low natural gas prices include electrical power generators and manufacturers of paper products, plastic products, cement, fertilizer and fabricated metals.

Manufacturing along the Texas-Mexico border may benefit as well. For example, Brazil's Santana Textiles is constructing a $180 million denim plant in Edinburg. Company officials said low natural gas costs played an important role in the decision to locate in Texas rather than Mexico.
If you're considering a move to the Lone Star State to join the Texas oil industry, give one of our Dallas home loan, Austin home loan or Houston home loan specialists a call. We'll help you get settled in.