Texas Housing Market Update – The Switch to a Seller's Market
August 6, 2013 by Kevinmiller
It wasn't that long ago that housing markets in Dallas, Austin and Houston seemed permanently slumped, with low prices and rock-bottom Texas home interest rates prolonging a historic buyer's market. Now, seemingly in the blink of an eye, housing markets are rebounding robustly in each of these cities, and, especially in certain neighborhoods, we're seeing firm sellers' markets. How did we get here?
Recently, the excellent Texas A&M Real Estate Center outlined the general path markets follow when switching from slumping and buyer-friendly to healthier in more in favor of sellers. Assuming a particular market has a strong enough economy to support a housing recovery (which, thanks foundational drivers like oil and gas, a robust business sector and so forth, Texas clearly does), the switch to a sellers' market generally follows these steps: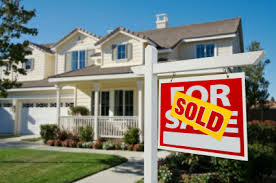 1. Foreclosure Finality
Foreclosures are a part of any economic crash, but especially one as large as what we saw from 2007 to 2009, when many folks suddenly found themselves "underwater" on homes they bought just a year or two earlier. Making matters worse, a recovery of housing prices can't really occur until the glut of foreclosures is fully processed, since foreclosed homes suppress prices. When a family is facing a looming foreclosure, it is nearly impossible to "start over" in a more affordable home until the long, sometimes-painful process is complete. But once the majority of foreclosures that are going to occur in a economic downturn are finally cleared, families can move on and the market can function at a more normal pace.
2. Unsold Inventories Shrink
Similarly, large inventories of unsold homes on the market tend to develop during recessions. This, of course, suppresses prices, which keeps people underwater and makes it difficult for people who need to sell a home before buying one to do so. But once unsold inventories gradually disappear from the market as the recovery progresses, home prices recover and overall activity picks up.
3. Construction Resumes
As unsold inventories shrink, home construction becomes profitable again, and activity in this sector picks up as well. A rebounding construction industry has two key benefits: It, of course, puts people to work and stimulates local economies. And it keeps prices from rebounding too far in the other direction, where families would suddenly find homes too expensive to buy and be forced to sit out the recovery.
Broadly speaking, this is where we are in the Texas housing market. There are still dark clouds on the horizon, but Texas real estate is a better bet than in most states. It's simply a great place to put down roots and call home. Home prices are rising, but TexasLending.com is here to help.