Texas Housing Market Recovery? Not So Fast
March 6, 2012 by Kevinmiller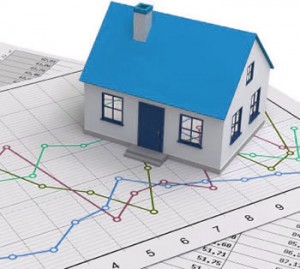 After years of seemingly relentless bad news, we've enjoyed the string of recent headlines touting positive economic indicators across the country: Jobs are up. Personal debt is down. Home construction is up. And, perhaps most relevant to housing prices, the "shadow market" of unsold and foreclosed-upon homes on the market is finally beginning to melt away.
Most housing experts agree: prices won't rise until all distressed inventory (a.k.a. foreclosures and short sales) is moved through the market. Distressed sales keep prices low because banks want to get rid of such properties asap, and they're willing to sell at a loss so long as the homes are out of their hands.

Exactly how many foreclosures need to be cleared out of the system is somewhat unknown, however. While about 3.5 million homes are officially for sale at any particular time, millions of homes that otherwise would be for sale are currently off the market. It's these properties that are known as "shadow inventory."
The shadow market is key for several reasons: Surplus supply prevents prices from fully recovering, which means that folks who need to sell their homes cannot do so except at a loss. This keeps families in debt and makes it harder for some to move for new job opportunities. In other words, the shadow market keeps families trapped in homes they can't afford. Furthermore, since it's not easy to figure out exactly how large the shadow market is, this environment creates an uncertainty that keeps market forces from working as they normally would.
Thankfully, the shadow market appears to be shrinking. Data released in February showed that inventories are as low as they've been since 2006.
So conditions are ripe for a robust housing recovery, right? Not so fast. There's still two big problems:
"Higher gas prices and the higher mortgage insurance premiums will cause home values to continue to fall and further drag on the US economy," says our CEO, Kevin C. Miller, adding "however, higher oil prices actually help home values in Texas due to the number of people employed in the industry.  While the rest of the country languishes we should continue to see stable home values in Texas."
In the past 18 months, U.S. Department of Housing and Urban Development (HUD) has raised the yearly mortgage insurance by 0.7 percent. Then, last week, HUD announced that it would also be increasing the upfront charge to the consumer by .75 percent. Combined with the recent expiration of mortgage insurance tax deductions, this makes homebuying more expensive than it has been at any time since 2008. More expensive homebuying leads to lower purchase prices and lower home values.
Furthermore, ballooning gas prices means that families will be spending more and more money at the pump, leaving them less to spend on a new home. Higher gas prices also makes homebuilding materials more expensive. And it makes the long commutes that are often necessary to live in less expensive suburbs less cost-effective.
So while there's plenty of good news out there — and it's an excellent time to be considering a home purchase loan in Texas — we're not out of the woods yet.