Texas Housing Market Heating Up with Arrival of Summer
May 31, 2013 by Kevinmiller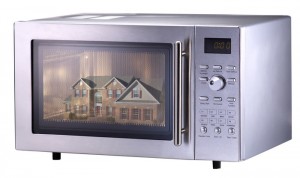 We've looked at a bevy of statistics recently examining the state of the increasingly optimistic housing market recovery — and what it could mean for folks in the market for a home loan in Dallas, Austin or Houston.
But it can also be a good idea to look beyond the typical stats to get a sense of some of the more subtle trends and undercurrents that may portend either good news or bad. So, with the help of Reuters, here are a few non-traditional indicators (in other words, looking beyond prices, new home starts and housing indexes) that shed a little bit more light on what's going on in the housing market:
Home Depot reported that, for the first time since the financial meltdown in 2008, sales to professional contractors (such as homebuilders) have surpassed regular customers. This indicates that people are building things again.
It's taking homes about half as long to sell as last year. According to the National Association of Realtors, homes are sitting on the market for an average of 46 days. In 2012? 83 days. This, of course, indicates that the market is heating up.
Fewer homeowners are missing payments. According to a loan processing company, mortgage delinquency rates have hit their lowest levels since 2008, while distressed sales accounted for 35 percent of overall sales of existing homes as recently as the end of 2011.
Housing starts have been uneven, but housing permits hit their highest levels in five years last month. Meanwhile, Toll Brothers, a major homebuilder, reported that orders for new homes increased to their highest quarterly level in seven years.
On the flip side, there appears to be a substantial and possibly long-term shift away from home ownership. More people are renting, and more people are seeking multi-family buildings such as apartments than single-family homes. In other words, it may take a long time to return to the environment that we saw before the crash — and that's not even accounting for the major economic issues that still need to be resolved (and may not be). There are still plenty of dark clouds on the horizon.
Still, the market appears to be heating up. And if your family is in the market for a home this summer,TexasLending.com is here to help with a diverse range of Austin home loans, Dallas home loans and Houston home loans.