Texas Housing Affordability Becoming Even More Affordable
June 13, 2012 by Kevinmiller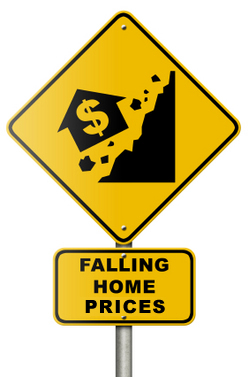 Housing affordability might actually find new ways to become even more affordable in the next few months in Texas. Part of this is due to additional rules in the pipeline expected to come down from Washington.
"Home purchases are also poised to drop in July due to more government regulation," said TexasLending.com Founder and CEO Kevin C. Miller said June 9 on his weekly radio show, The TexasLending.com Mortgage Hour, broadcast each Saturday on AM 570 KLIF from 1:00 p.m. to 2:00 p.m.
When home-buyers have to spend more money on taxes and fees, they have less money to spend on the actual homes. This drives down prices.
Another reason for low prices is persistent unsold home inventories. When there are three homes for sale on every block in a neighborhood, homeowners lose no small amount of negotiating leverage.
Currently, there are an estimated 3.4 million unsold homes available across the country. This makes it more difficult for folks to sell homes — which, especially for homeowners who need to sell a too-expensive home or to move in pursuit of new job opportunities, hampers the economic recovery in a major way. It also hurts the construction industry, which hinders employment markets for the type of workers worst affected by the economic slump.
However, there have been several signs over the past few months that this long-standing reality might be shifting. For example, the economics blog Moneybox explains why 3.4 million unsold homes isn't quite as large as it seems:
3.4 million vacant homes sounds like a lot of vacant homes. But the American population grows by about 200,000 people per month and we normally get about 0.7 houses per new person. Working through an excess inventory of 3.4 vacant homes should take about two years. And yet here we are in 2012. Now it's possible that what's happened here is that "young people increasingly chose to live at home" but a more plausible account would be that high unemployment has forced a lot of people to double up.
If true, this could mean that the low home prices might finally begin to rise in the near-future. In other words, buy now. Home-ownership is simply not going to get much more affordable than it is currently. Here at TexasLending.com, we've got a diverse range of home loan options ready for you, including Dallas home purchase loans, Houston home equity loans and Austin home refinance loans.