Signs of Housing Market Life Across the Lone Star State
August 27, 2012 by Kevinmiller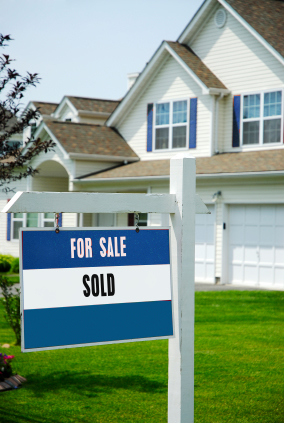 Several positive signs have emerged across the Texas housing market in recent weeks. Take Houston, for example. The number of available single-family homes in Houston has fallen to its lowest level in more than five years, reflecting a trend we've seen in Dallas and Austin as well.
According to the Houston Chronicle:
"You'd be hard-pressed to find a market performing as well as Houston, even as the national housing recovery continues," Wayne Stroman, chairman of the Houston Association of Realtors, said in a monthly report. "Houston's steady employment growth remains a key driver." Single-family housing inventory fell to 5.3 months in July — the lowest level this market has seen since February 2007. Months inventory estimates the number of months it would take to sell the homes on the market based on the previous year of sales activity. Across the area, Realtors sold 6,324 single-family homes last month, a 27 percent spike over last year and the 14th straight monthly increase. The median price — the figure at which half of the homes sold for more and half sold for less — rose 6.3 percent to $170,000.
The continued progress may stem from a welcome shift in the direction home interest rates have been heading. After several consecutive weeks with rising interest rates, rates dropped slightly this week — drops augmented by TexasLending.com's already industry-low rates. According to BankRate.com, rates for 30-year fixed-rate mortgages averaged around 3.69 percent. Currently, here at TexasLending.com, we're offering Houston 30-year fixed-rate mortgages, Dallas 30-year fixed-rate mortgages and Austin 30-year fixed-rate mortgages with interest rates of just 3.375 percent.
The strong performance in Texas may also simply stem from steady progress in housing markets across America. Nationwide, sales of previously owned homes rose 2.3 percent to a rate of 4.47 million units sold annually, according to the National Association of Realtors. While this figure missed analyst projections, it highlights just how gradual, if steady the broader housing market recovery will likely be. The pace of sales remains roughly 40 percent below its peak in 2005 — two years prior to housing's collapse.
Texas' better-than-most recovery may also stem from the fundamentals. Texas cities are simply some of the best cities in America for working and living. The weather is warm. The people are notoriously friendly. Houses are relatively affordable. And, of course, jobs are plentiful. According to NBCNews.com:
The Great Recession has affected nearly every person in the United States. But the recovery has fared better in some parts of the country than others. 24/7 Wall St. looked at the 10 metropolitan areas with the largest employment growth between June 2009, near the peak of the recession, and June 2012. Of the 10 metros on our list, four are located in Texas. The Lone Star state generally fared better than much of the country during the recession, at least partially because the housing crisis didn't hit it as hard.
It's simply a great place to be — a fact which makes buying a home in Texas a more sound investment than many places. Contact one of our Texas home loan specialists if you'd like help making the Lone Star State your home.