Housing Strong. Jobs Strong. Time to Purchase a Home in Texas?
January 21, 2013 by Kevinmiller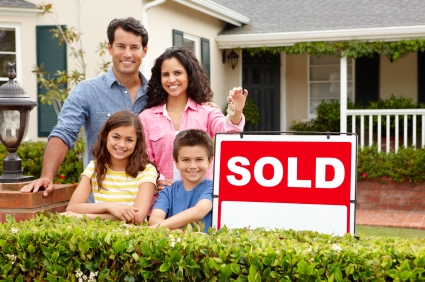 If 2012 was a year of recovery in cities across Texas, 2013 appears primed to be a year of resurgence. That, at least, was the attitude among home builders attending a recent housing industry convention in Austin.
There's good news for builders and others involved in the Central Texas housing industry. The forecast for this year is looking promising. In fact, Austin is leading the nation when it comes to growth. For the hundreds of realtors and builders gathered at the Renaissance hotel Tuesday morning, 2013 looks to be a very profitable year.

"Their businesses were better in 2012 and likely will be better in 2013," said Eldon Rude, the director of Metrostudy, which examines the supply and demand for housing in Central Texas. Rude says this year, the housing market is expected to remain strong, and home prices are on the rise. "My forecast is that we probably have between 9,500 and 10,000 new single-family housing starts in Austin in 2013, so certainly another increase from a year ago," he said.
We've seen a bevy of these types of reports in recent months. A big reason for this, of course, has been the persistently strong job market here in Texas.  Good jobs allow people to buy (or build) good houses. And Texas cities — especially Austin, Houston and Dallas — have some of the best.
According to statistics released this week by the Texas Workforce Commission, the statewide unemployment rate fell to 6.1 percent in December, down slightly from November and considerably from December 2011's 7.4 percent. It was the fourth consecutive month with a decline, and more than 260,000 new jobs were added throughout the year. Six out of the state's 11 major industries added jobs, while the largest number of losses came from government sectors. The private sector here is booming. Moreover, the unemployment rate here in Texas is one of the lowest in America; the nationwide average is 7.8 percent.
In other words, it's simply a great time to buy a home here in Texas — especially since, here at TexasLending.com, our Texas home interest rates are so incredibly low. Contact us today to learn more about a Dallas home loan, Austin home loan or Houston home loan.