FHA Backs Off Rule Changes – Good News for Homebuyers
June 25, 2012 by Kevinmiller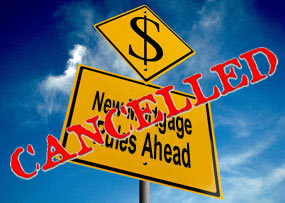 Back in April, the Federal Housing Administration (FHA) made an adjustment to its mortgage underwriting guidelines that required anyone with a credit dispute totaling more than $1,000 to settle the dispute before getting approval for an FHA loan.
The idea was to minimize the amount of default risk held by the FHA — an understandable motivation for an agency still digging their way through the bottomless fallout of the 2008 housing collapse. Indeed, a sizable chunk of the FHA's own capital reserves have been wiped away by recent loan defaults.
It makes sense on the surface. But according to many home loan experts, including our CEO, Kevin C. Miller, the rules were overly restrictive — and their consequences could have been devastating.
"The credit changes to FHA loans that were to take place would have crashed the home purchase market around the country again and placed undue burdens on consumers. Now that HUD has backed off on the changes, housing has a chance to rebound this summer" said Miller on his weekly radio show.
Simply put, the new rule would have squashed any real housing recovery in the near future — and thus likely choked off a broader economic recovery as well.
The current economic environment is already hard enough for families across America. With the new rule, potential home-buyers would have had to go through a cumbersome process to resolve relatively minor disputes. Many home-worthy families would be denied mortgages unnecessarily. This would make it harder for other families who need to sell their homes do so.
Thankfully, the FHA wised up and rescinded the rule on June 15. In fact, the rule was only actually in effect for about a week. It's a wise decision — and welcome news for families considering buying a home in the next year or two.
If you're ready to buy, we're ready to help you here at TexasLending.com. We've got a full range of FHA loan options, including Dallas home loans, Austin home loans and Houston home loans.