Fast Housing Market. Slow Documentation.
February 23, 2012 by Kevinmiller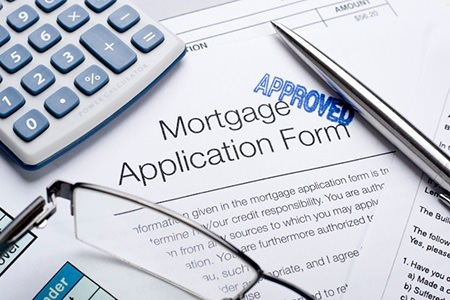 The housing market might be heating up and home interest rates are still low. But tighter government oversight of loan documentation is slowing down the ability of potential homeowners to get on board.
The idea behind the new rules is to eliminate the sort of reckless lending that partly fueled the housing bubble – the type of lending that led some unscrupulous lenders to offer "no document" loans, where no proof of income or assets were required to obtain huge home mortgages. But well-intended rules often have unintended consequences.
"This requirement has caused many home loan delays recently as Fannie Mae and Freddie Mac are cracking down on every aspect of the loan documentation in order to reduce loan defaults," our CEO, Kevin C. Miller, said on the TexasLending.com Mortgage Hour radio show (airing Saturdays on AM 570 KLIF from 1:00 p.m. to 2:00 p.m.).
For example, The Mortgage Bankers Association is forecasting a 32 percent drop this year in the number of refinances, despite the fact that home interest rates are historically low.
Bloomberg gives a helpful anecdote demonstrating how this affects everyday people:
Anthony Andrade was forced to rent the San Antonio, Texas home he planned to buy after Bank of America Corp. approved a mortgage and then scuttled three closings over two months with last-minute document requests.

"It was crazy," said the 54-year-old Army veteran whose travails ended Jan. 10 after he switched to a local mortgage broker who got the loan backed by the Department of Veterans Affairs approved. "My wife was in tears because I had to sign the same things over and over. If we were superstitious people, we would have thought this house was not meant to be ours."

"It suppresses a recovery," said Anthony B. Sanders, a professor of real-estate finance at George Mason University in Fairfax, Virginia and former head of mortgage bond research at Deutsche Bank AG. "The pendulum has swung from one direction to another. We've gone to outrageous red tape.
For his part, Obama acknowledged the problem, and said earlier this month that he will ask Congress to pass legislation clearing out some of the red tape and help homeowners who have limited documentation refinance (and potentially lower annual home loan payments by $3,000).
Regardless, it's frustration for folks in need of home purchase loans and home refinance loans in Austin, Dallas and Houston. Here at TexasLending.com, we're committed to make the home loan process as simple and affordable as possible. So if you're considering either buying a new home or refinancing your existing mortgage, it's a good idea to allow extra time to deal with these sorts of snags. Give us a call soon to get the process started.