3 Common Misconceptions About the Home Loan Process – TexasLending.com Radio Show
May 22, 2013 by Kevinmiller
The following is a re-cap of the TexasLending.com Radio Show Podcast from April 27, 2013.
With mortgage rates at the lowest levels since, well since the Earth's been around, you may wonder if this is the right time to buy that dream home or refinance your current mortgage. Here we will address some common misconceptions that may be holding you back, before you miss out on the best rates in about four billion years.
Misconception #1: "The housing market is too scary."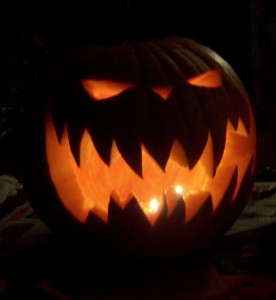 There's nothing really to be afraid about right now. The mortgage market is pretty much like it was back in about 1994. Rates are lower but basic qualification requirements are the same. These days the background checking is more cumbersome but how we manage that is different for us, not for the consumer.
Right now you're looking at about a 3.375% rate on your 30-year fixed mortgage if you have a loan sized between $175,000 and $417,000, with 20% equity and a 740 credit score.  This assumes you will pay a 1% origination fee. With these rates and APRs below 3.6%, the longer you wait, the more you risk these rates being out of the market.
It may also be time to refinance your home loan. As a matter of fact, if you're above 4% on your current loan, you might consider a 15-year mortgage. APRs are below 2.85% for those same loan sizes, equity and credit scores. With your payment rate at 2.5% and your APR below 2.85% you have a great opportunity to refinance now.
Misconception #2: "I have to put down 20% to buy a house."
You can read a lot of articles, by people who don't have a license to discuss mortgages that tell you it takes 20% down to buy a home. It absolutely does not. If you are getting a conventional loan and have a credit score above 660, 95% financing is possible for many people with APRs below 4%.   Other conditions apply so call us to check on your options.
Misconception #3: "It is not possible to get a zero-down mortgage loan anymore."
There are two great programs that have a zero down payment. The VA loan is the best one out there. It has 100% financing and the VA finances your funding fee, which varies based on circumstances. There is also no mortgage insurance. You may have to pay some closing costs but it is possible to have a zero down payment.  APRs on VA purchase loans are below 4% for most loans but may be higher in some circumstances.
The USDA loan is similar but has changed slightly this last year. Actually, it is a 102% loan, including a fee similar to a VA funding fee. There is mortgage insurance, although it is very low.
You get awesome rates for these loans, with VA and USDA loans.  The APRs will vary but may currently be found below 4% on many loans with some situations above 4% APR.  Call for details regarding your personal situation so you can find your best option.
Our job at TexasLending.com is to help clear up the misconceptions in the loan process. We let you know exactly what to do before you have to do it, giving you advice and options. Call us today and you can speak with an experienced loan officer in as little as nine seconds.