Free Appraisal for Returning Customers
February 14, 2019 by Fred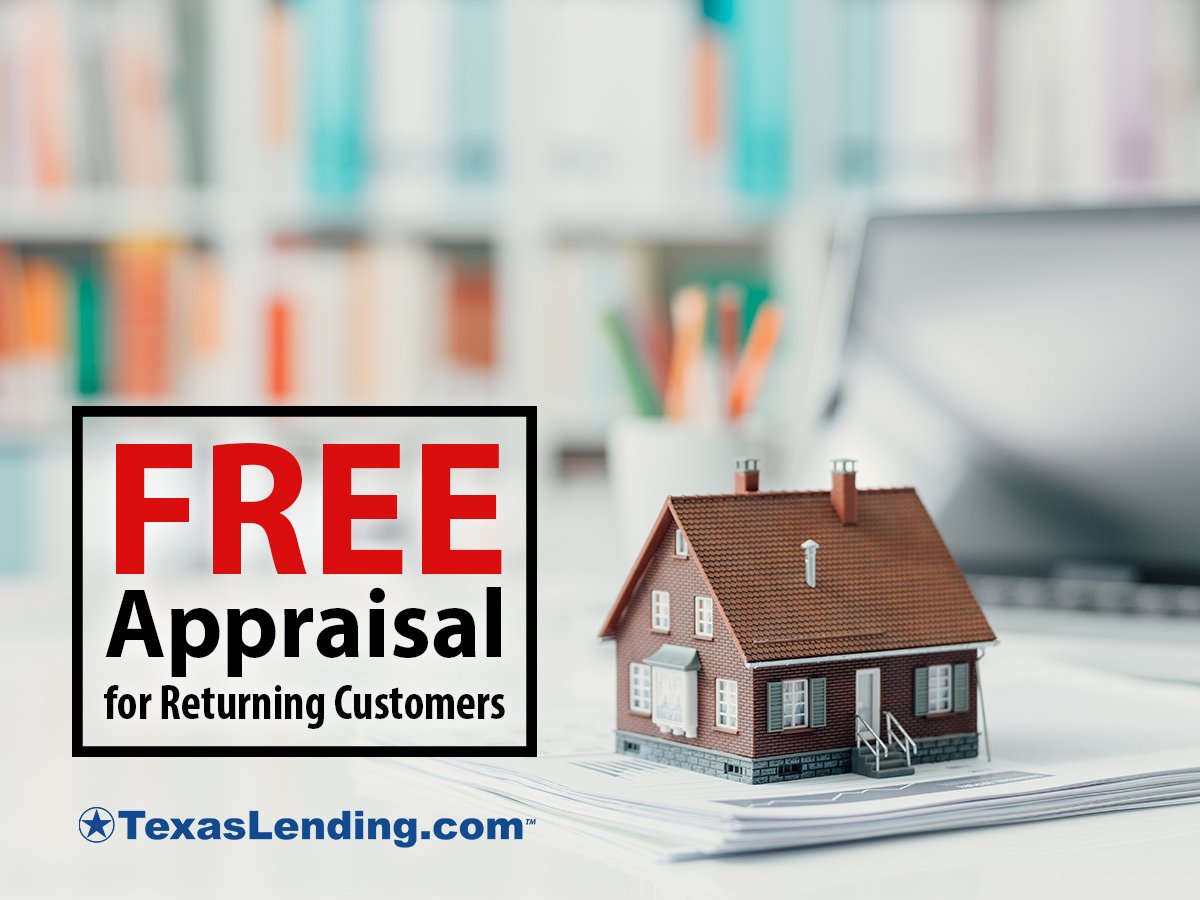 TexasLending.com Customer Loyalty Program: Free Appraisal
Our Customer Loyalty Program is designed to help us serve you better. If you utilize TexasLending.com with a refinance of your current home loan or to purchase a new home, we will refund your appraisal fee up to $600 at closing to show our gratitude to you as a returning customer.
You must have a previously closed mortgage loan through TexasLending.com to qualify for the Customer Loyalty Program. If you are ready to refinance your current home or buy another home, take advantage of the free appraisal at TexasLending.com.
Simply, tell your Texas Lending Loan Officer that you are a returning TexasLending.com customer. They will verify your qualification for the free appraisal through our Customer Loyalty program.
© 2019 TexasLending.com is an equal housing lender. This is not a commitment to lend or extend credit. Programs, rates, terms and conditions are subject to change without notice. Terms and conditions apply. All rights reserved. Contact us for details. NMLS #137773, 4100 Alpha Road, Suite 300, Dallas, TX 75244