5 Credit Mistakes You'll Regret Immediately
December 7, 2015 by Admin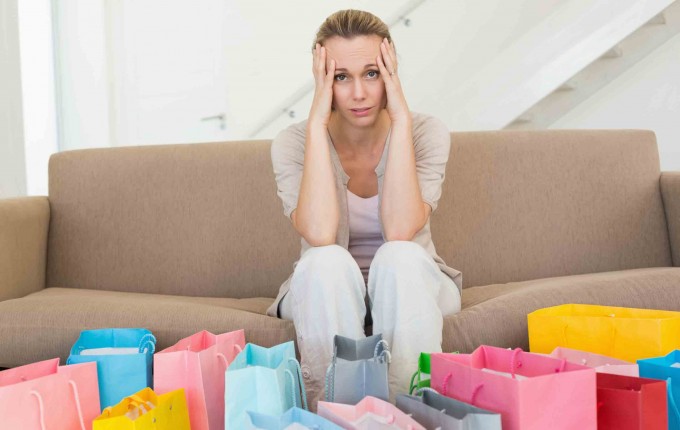 You need a good credit score when applying for a loan, a new credit card, a house or apartment. But, even the smallest credit mistakes can be costly and could lose you great financial opportunities. Avoid these 5 most common credit mistakes and have a strong financial future with good credit.
Paying Bills Late
Paying your bills late is one of the most common yet preventable mistakes. Even if the payment is only a few days late, it can negatively impact your credit. The penalty for late payments includes a late fee, an increased interest rate, and a lowered credit score. Also, delinquent payments will show up on your payment history section on your credit report and a collection will stay on your credit report for seven years.
So be sure to pay your bills on time. To ensure that your payments are never late, consider setting up automatic payments and keep track of due dates. When making payments, try to pay at least the minimum. When you pay less than the minimum you can be charged additional interest and even late fees, which adds up quickly.
Closing Old Accounts
When you finish paying off a card, you'll most likely want to close the account and cut the card. It's actually better for you to keep the account open rather than closing it. Closing an account can lower your credit score because it lowers the total amount of available credit, which then increases your percentage of credit in use. Your debt-to-credit ratio will also increase if you have other debt like student loans, car loans or credit card debt, which will lower your credit score. However, you shouldn't have to pay an annual fee to keep the credit card open. Try talking to your credit card company  and see if you can transfer your card to a no-fee option.
Opening Too Many New Accounts
Opening too many new accounts will harm your credit because it shortens your "average account age." Having new accounts will cause hard inquiries to show up on your report, which could lower your credit score. So open a new line of credit only when you need it and you have the confidence that you will be approved. Also, try to avoid opening up a gas or retail store credit card. With these cards, it seems like you are saving a lot of money but in reality, they have high interest rates and you could be paying more in the long run. Even by just applying for a new credit card you open up a line of inquiry, which could negatively affect your credit.
Maxing Out on Credit Cards
Maxing out on credit cards typically signal to potential lenders that you are in serious financial trouble or you do not know how to manage your finances. Also, with higher balances comes larger payments, which could affect your ability to pay your bills on time. This will cause you to lose opportunities and could potentially lower your credit score. It's recommended that you use no more than 30% of your available credit to maintain and build a good credit score.
Cosigning a Loan
Be very careful before cosigning a loan for anyone – even for a child, a relative or a good friend. By cosigning you could damage your credit score and even be responsible for that person's debt. Your debt will look much higher on your credit report and if a payment is missed or you refuse to make payments you will only be damaging your own credit score.
By avoiding these 5 credit mistakes you'll be able to maintain a good credit and have greater financial opportunities come your way. If you are interested in learning more about how to monitor your credit email us at [email protected] or give us a call at (800)346-8047.