FICO Score: Everything Millennials Need to Know
December 5, 2015 by Admin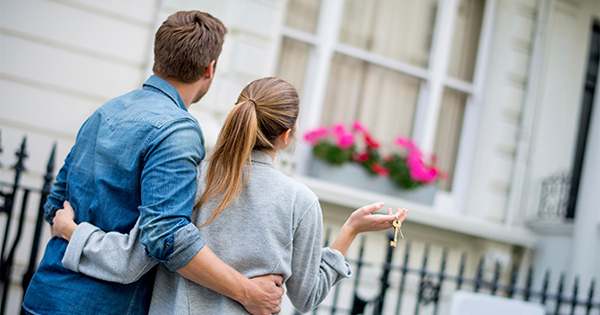 Many millennials have the opportunity to buy houses and receive mortgage options but they are concerned that their credit score is too low. The common misconception among millennials is that you need an extremely high FICO score to qualify for a home loan. Also, many people are unfamiliar with FICO scores and what it's all about. So we're here to help you understand what you need to know about FICO scores. Here are five tips on how to improve your FICO score.
What Is a FICO Score?
A FICO Score is a type of credit score that was developed by Fair Isaac Corporation (FICO). Almost 90% of top lenders use FICO scores to predict lender behavior and make credit-related decisions every year. FICO uses credit information from 3 major credit reporting agencies: Equifax, Experian and TransUnion. Depending on which credit bureau is used, your credit score could be slightly different. Your FICO score will change over time so don't worry if you have a low credit score now because there are definite ways to improve it. You can receive your credit report with your credit scores at myFICO after paying a fee.
What Is a Good FICO Score?
FICO score ranges from 300 to 850. The higher the FICO score represents less risk to the lender or insurer. There is not a single "cutoff score" that determines a good credit score because it usually depends on the lender or bank and what type of loan or credit you are trying to receive. In general, if you have a FICO score above 650 it indicates that you have a fair credit history.
FICO Score Breakdown
Payment History is one of the most important factors for a FICO score. It shows lenders that you've paid past credit accounts consistently and on time. Amounts Owed also known as Credit Utilization means the amount or percentage of credit that has been borrowed. Owing money or having credit accounts does not automatically mean you will have a low FICO score. However, the closer you reach your credit limits or max out regularly the more likely that you will be seen as someone who cannot handle debt responsibly. It's best to keep low credit balances to receive a good credit score.
In general, having a long credit history will increase your FICO score. However, make sure you are not opening too many new credit lines, which could lower your FICO score. This type of behavior suggests that you are in financial trouble and need access to a lot of credit. Finally, Credit Mix refers to your mix of installment loans (mortgage and student loans), credit cards, retail accounts, etc. This portion of the score looks at how well you can handle a variety of credit types.
Benefits of Good Credit
There are plenty of perks for having good credit. A good credit score shows lenders and banks that you are a responsible borrower and have financial stability. They trust that you will pay them back on time. Here are some benefits of having good credit:
Qualify for great credit card deals with lower interest rates, rewards, free gifts and even cash-back

More negotiating power for lower interest rates on loans and credit cards, which means you pay less over time

Receive lower financing rates on car leases and even get better car insurance rates

Better chance of getting approved for rental homes and apartments
5 Tips on Improving your Credit Score
Make consistent and timely payments

Don't carry big balances

If you don't have credit history you should begin using credit

If you have credit you should maintain long-standing accounts

Only take on additional credit when you really must have it or when it makes sense financially
Learn more about monitoring your credit here. If you have any questions about your credit send us an email at [email protected] or give us a call at (800) 346-8047!