Dallas White House Replica Home is a Zillow 'House of the Week'
September 3, 2015 by Admin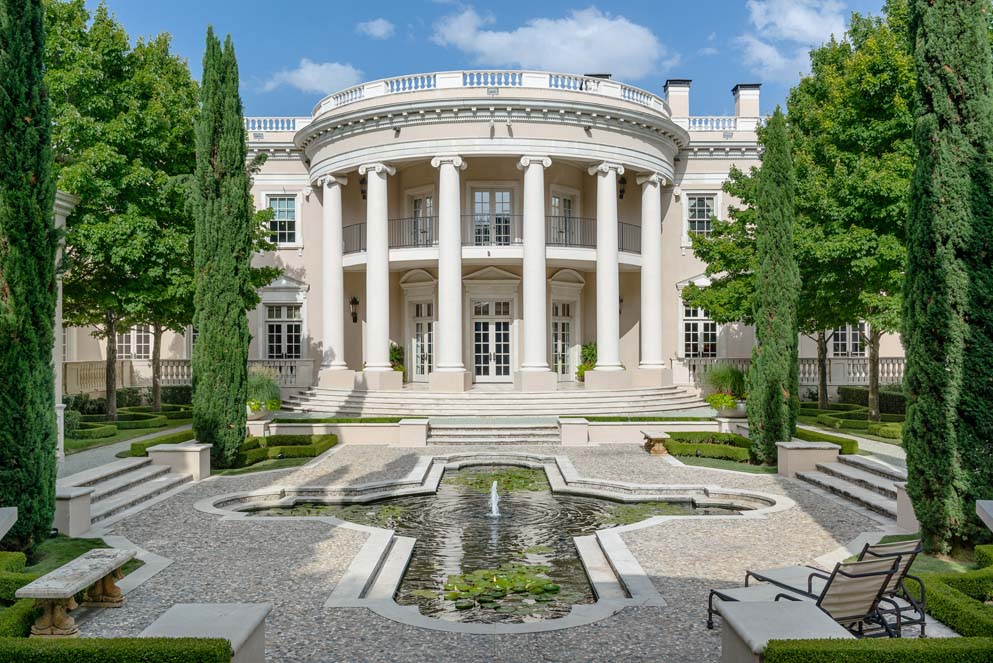 At first sight, this mega-mansion in Dallas appears to be a small-scale replica of the White House.

Classical columns, check. Rounded portico, check. Fountains in the yard, check.

However, inside the Federal-style Colonial home is a world of European delights, from antique, French fireplaces in the living room and library to an Italian chandelier and 15th-century Gothic fireplace in the kitchen.
via House of the Week: Dallas White House With European Flair | Zillow Blog.