Texas Home Purchase Loans
Texas home purchasing and refinance loans are possible for you if 2 of your 3 credit scores are above 620.
A live person will answer your call at Texaslending.com. Our standard is that you'll be speaking with a consultant in under 9 seconds.
We are proud to have won the Consumers Choice Award for the past 5 years – you know that we'll be there for you!
Try our E-signature application system. You'll shave weeks off the home loan process. Start Now!
You can get a full credit approval from Texaslending.com with no out of pocket charge prior to you signing a home purchase contract.
Conventional, FHA, VA, home purchase, home refinance, home equity, Jumbo loans, reverse mortgages in Texas – all from one place!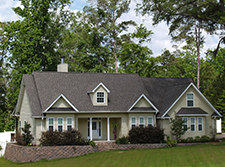 *If you are looking to purchase a new or existing home, TexasLending.com can help. For the past six years tens of thousands of Texas buyers have trusted TexasLending.com to help them purchase the home of their dreams. Whether you are looking for a Conventional Loan, FHA or VA Loan, Jumbo Loan, ARM (Adjustable Rate Mortgage), or Interest-only Loan, TexasLending.com can help. As a mortgage banker and broker, TexasLending. com will provide a safe and stable home loan for you and your family. Some of our purchase loan options are listed below. Although you may pay a large down payment for your home loan at any time, it is always great to know your options if cash is in short supply. For Example:
96.5% Financing for First Time Home Buyers
96.5% financing with credit collections
96.5% financing if you are in consumer credit counseling
96.5% financing 3 years after Foreclosure on FHA loans.
100% financing on VA loans
96.5% financing if you are in a Chapter 13 Bankruptcy for the past year and paying on time with a minimum credit score of 640.
96.5% Financing on FHA 2 years after chapter 7 bankruptcy with credit score above 640.
96.5% financing on FHA loans with credit scores as low as 620.
95% Conventional Financing with Credit Scores as low as 680
Home Purchase Loans up to $10,000,000
Many more options available. Apply today