Texas Home Equity Loans
Try our E-signature application system. You'll shave weeks off the home equity loan process.Start Now!
For every $10,000 of credit card debt you transfer to a home equity mortgage you may reduce the interest payments by up to $400 per month.
A live person will always answer your call at TexasLending.com. Expect to speak with home equity consultant in less than 9 seconds!
You want a home equity loan to get the most cash. Call us to find if you qualify for our home equity loan with the least fees possible.
Refinance your existing home equity loan to a lower rate today with TexasLending.com.
Home equity loans improve your cash flow by restructuring your home finances! Start Now!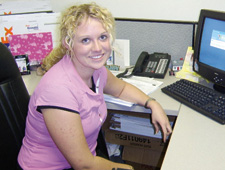 There are many ways to access home equity with TexasLending.com. While many national and local lenders are limited in products and programs in Texas, TexasLending.com has the loan programs to help under many circumstances. There are many regulations that require professionals like the staff at TexasLending.com to help you fully understand your Texas home equity options.  We fully understand Texas mortgage laws and are here to help you in choosing the right loan for you and your family. Preview below for some of the ways you may access cash from your home.
Home Equity Cash back refinance loans with credit scores above 660.
Reverse mortgages for those over the age of 62.
Home equity to consolidate debts
Home equity to get cash for any reason
Home equity up to 80% of home value on primary residence.
Home equity up to 70% of home value on rental properties.
More Options available. Apply today!